Nutrition for West Kelowna
Chiropractic Care + Nutrition
You are what you eat, and it's crucial to provide your body with a healthy building block to create and maintain proper cell function and overall health. We want to help you reach your goals that you set for yourself. The choices you make today will define where you end up when you're older. That's why we will give you the tools to help you make better, healthier choices so you can maintain lifelong wellness.
Our philosophy is to help your body heal thoroughly, not just mask your symptoms temporarily. We'll help you determine your body's basic nutritional needs, deficiencies or toxicities so you can feel better, longer. Our vitalistic approach provides for thorough care to help you heal.
Reach your goals
Lose weight
Reduce inflammation
Feel better
Try new recipes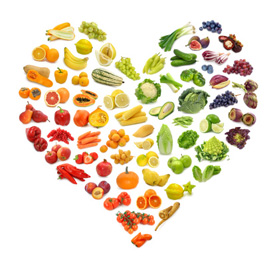 Our Approach to Nutrition
Dr. Susan is passionate about helping those looking to take their health to a new level through nutrition. "We enjoy providing ongoing nutrition advice to our patients and consider it an added benefit to the quality chiropractic care we offer," she says. We want to take you where you are and help you make small changes that will make a big difference in your health. From helping you transition from coffee to tea or providing healthy dessert alternatives for those with a sweet tooth, we are here to help. Our offerings include
Nutritional guidance during your appointments and at classes
Recipe nights to show how healthy food can taste great
I have a completely different view of food now. I don't think of it simply as something to eat because I am hungry. I have a new mindset about how food fuels my body… " Lisa A.
A Healthy Diet Is Your Foundation
We will work with your diet, offering small tips that can make a huge difference in how you feel and look. Also, we sell pharmaceutical grade nutritional supplements in our office for those interested. Our biggest goal, however, is to help you get your nutritional needs met through the foods you eat.
There are three things that most people need every day of their life:
Fish oil (liquid or capsule)
Vitamin D
Probiotics
We provide high-quality Innate Choice and Douglas Labs supplements so that you can enjoy quality, trusted supplements.
Now is the time to get your health under control. Contact us to learn more about how we can help you!
---
West Kelowna and Peachland Nutritional Care
Holroyd Family Chiropractic | (250) 707-0711