New Patient Centre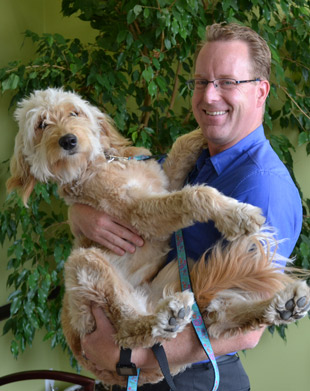 At Holroyd Family Chiropractic we are committed to providing exceptional chiropractic care and great customer service!
We enjoy establishing lasting relationships with our patients and seek to help you and your family unveil your greatest health potential. As your body has all that it needs to heal naturally, we'll combine chiropractic care and nutrition to help you achieve your health goals.
Our bright and welcoming office is full of families and great energy. Patients love Dr. Kevin and Dr. Susan's Goldendoodle Ginger, who adds a therapeutic touch to your visits.
If you have any questions or apprehensions about beginning care, we'd love to sit down and talk to you about how we can ensure you get the comfortable care you need.
Request an Appointment »


Your First Visit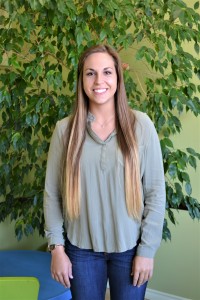 When you first arrive, you'll be greeted by our wonderful assistant, Felisha, who will welcome you and give you a tour of the office. She'll show you the kids' area, the lending library, a bulletin board of upcoming events, fun, healthy recipes and our adjusting areas.
To save time, you can download your forms ahead of time to complete in the comfort of your home and bring with you on your first visit.
You'll meet with Dr. Kevin or Dr. Susan and get started!
Posture Pictures: We'll take digital photos to record your posture as it is today.
Thorough Consultation: We'll find out the underlying cause of your health problem.
Examination: We'll do chiropractic exams, a Surface EMG scan and X-rays, if necessary.
You can expect this visit to last around 45 minutes to one hour.
If diagnostic radiology is required for your case we have in-office x-rays for your convenience.
New Patient Forms


Your Second Visit
We'll discuss our findings from your first visit and provide you with our recommendations for care. We'll explain the process of getting you better and begin care by providing you with your first adjustment.
We always take the time to educate you on the best ways that we can help you get healthier. To do so, we'll offer advice about things you can do at home and in our office to heal faster and stay healthier.
Whether you have bothersome back pain that won't go away or a nagging injury that's sidelined you from your favorite sport, we want to help you experience healing and wellness.
Contact us today and let's set up a time for you to visit so we can get started.
---
Holroyd Family Chiropractic | (250) 707-0711